Window Blinds Child Safety
​Child Safety With Window Blinds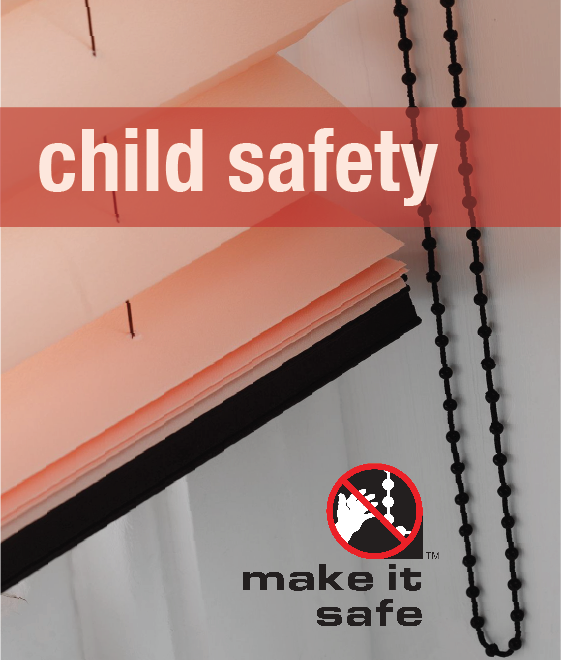 It is imperative that your home is fitted with blinds that comply with the child safety legislation and this is discussed with you at the time we call to measure and survey your home or business.
Roller blinds can be fitted with child safe clips to prevent any loose hanging chains and also can be fitted with a break free chain connector. We also have roller blinds available without the need for chains too.
Vertical Blinds are traditionally fitted with a cord and weight attachment together with a chain to tilt the louvers from left to right. We can fit a range of different vertical blinds that are safe and comply with the legislation.
You can choose the wand option and this controls the blind without any cords or chains or you can have a blind with a short cord fixed without a weight and this is fixed by a safety clip to the side wall or frame together with the chain. This prevents any loose hanging cords and the cords and chain is greatly reduced so it is out of reach to small children.
We can also make any existing fitted blinds in your home or business made safe by making modifications to the chains and cords, using safety break-free connectors and safety clips that will secure any loose chains and cords.